ICB Photo Gallery and Concert Recordings
Selections from 2015 Holiday Concert - Ithaca College, Ford Hall
Gallery of ICB Concert Posters
Spring 2018 ICB performs in Ford Hall at the Ithaca College School of Music and Kulp Auditorium at IHS with directors Art Carichner and Rick Eleck.
Photos by Gary Hodges Photography
Annual Holiday Concerts bring out the spirit of the season!
ICB's Outdoor Summer Concert Series offers popular family friendly events, free and open to the public. Recent locations include Six Mile Creek Vineyard and Ithaca's DeWitt Park.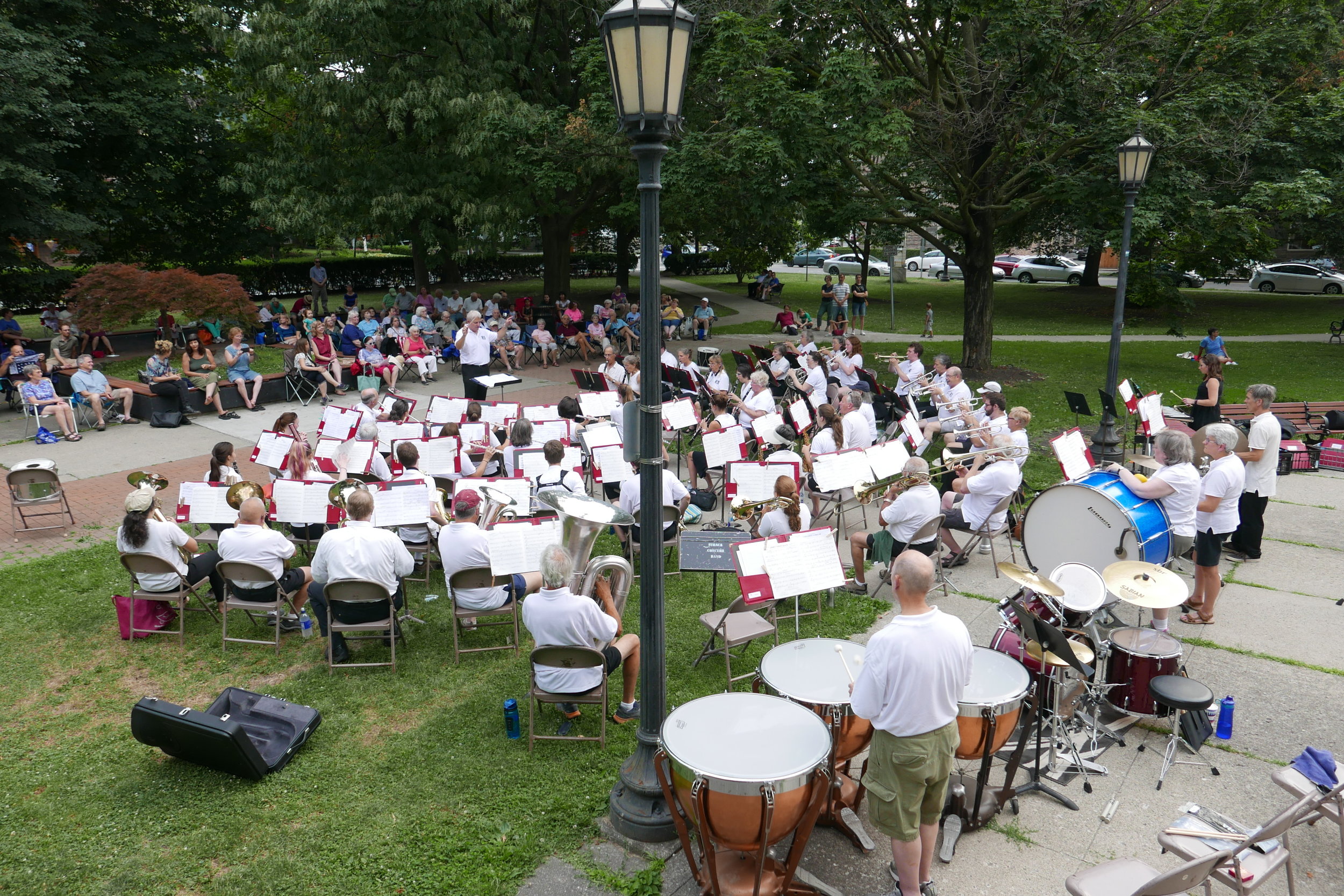 Winter 2013 ICB has promoted lifelong music-making through its Adopt-A-Band Concerts where area school students perform side by side with ICB members. Pictured is our performance on 2/24/13 with Ithaca High School musicians in Kulp Auditorium.